Board Recognition Awards
The Griswold Community School Board of Education feels it is important to recognize students, staff, and community members for their achievements. The recipients of these awards will be archived here. If you have someone you feel should be recognized, please email Superintendent David Henrichs with your nomination.
October 2023 - Technology Director Eric Baker : for going above and beyond job duties and initiating necessary improvements to the district's technology needs. Transportation Director Jeb Peck : for overall management of the transportation department and maintaining a compliant fleet.
September 2023 - MS/HS Paraprofessional Charlotte Evans : for constantly supporting students with medical needs and being an advocate for their success. Custodial Staff (Kevin Farr, Scott Franks, Doug Foster, Lisa Masker, Scott Robinson) for improving the building's overall appearance and maintaining cleanliness.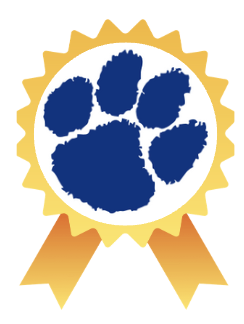 August 2023 - Teacher Peggy Hansen : for her dedication to education and representing the District well by being named the Iowa Masonic Teacher of the Year.
July 2023 - Teacher Nancie Platt : for her positivity in the classroom and work as a Driver's Education Instructor
June 2023 - Students Peyton Cook and Kamron Brownlee : for their achievements and hard work to qualify for State Golf
May 2023 - Bus Driver Arlene Petty : for going above and beyond in her duties as a bus driver
April 2023 - Staff members Monica Brandt, Nancie Platt, Savanna Mixan, Gina Kroon, and Sandy Nelson : for organizing the Careers, Coffees, and Conversations student event
March 2023 - Student Madeline Tischer : for being a role model to younger students and peers along with her positivity and service attitude.
February 2023 - Student RJ Dishong : for his achievements and hard work to qualify for State Wrestling as a Freshman